CONTACT US / JOIN OUR EMAIL LIST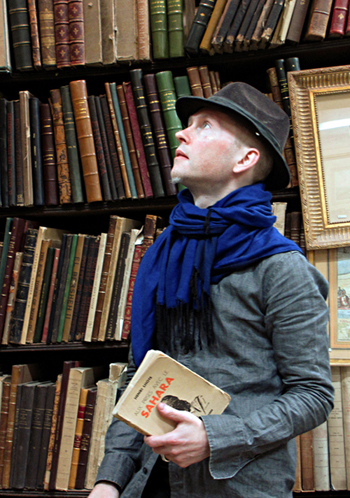 Dustin T. Donaldson
at L'Orientaliste Antiquarian Bookshop, Cairo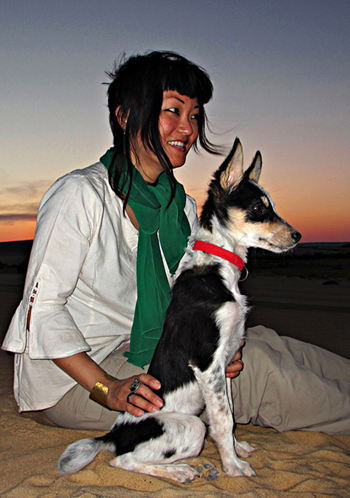 Robynn Iwata and Yemkin
in the Great Sand Sea, Egyptian Sahara

We were recently honored by Siwa's Abdu Restaurant and Tanta Waa Cafe at the Cleopatra Spring when they each asked us for a framed photo of our Timasirayn Temple / Amun Oracle discovery. We delivered them in frames that we hand-built. You won't need our recommendation here to persuade you into going to Abdu Restaurant or Tanta Waa- you'll end up at both places anyway since they are the most popular and lovely spots when visitors want to experience the local Siwan scene!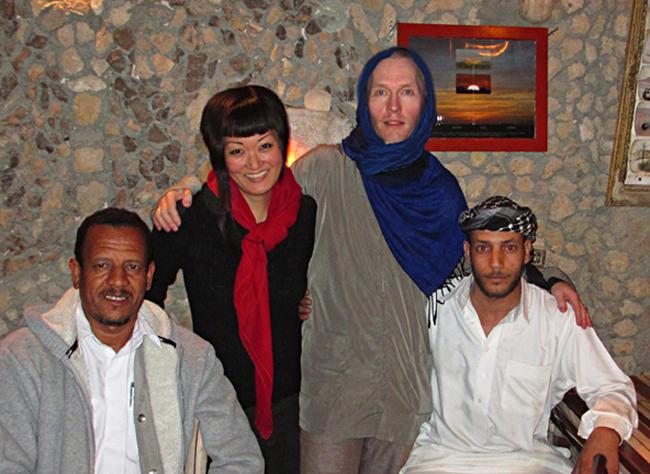 ABDU RESTAURANT: On the far left is Fathi Abdullah, the Siwan who first told us that we should see Timasirayn Temple because "No one knows anything about it. Maybe you could help solve the mystery of what it is and why it is there". His intuition about it, and us, was right on! Abdu manager Aliwa is on the far right, below our gift to them.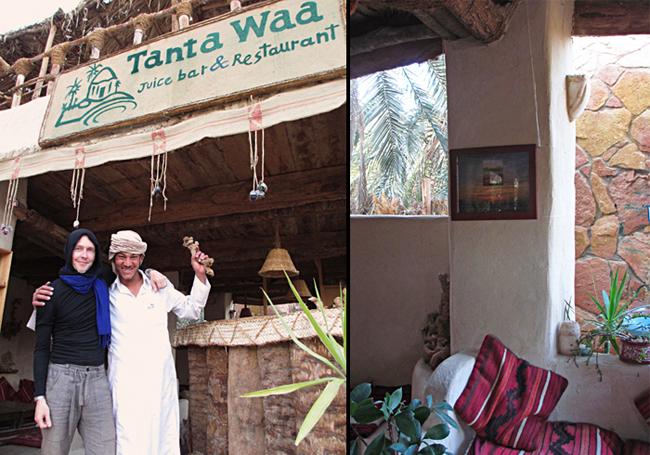 D. Donaldson with Shazly, the heart and soul of the Tanta Waa cafe.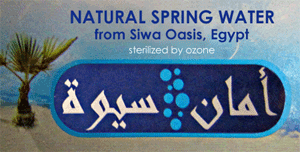 The owners and operators of TheSourceInTheSahara.com live in the Egyptian Sahara desert oasis of Siwa. We have lived in Egypt for 4years and have tried all the available bottled waters in the country. All are of a very high quality, but one brand clearly stands head and shoulders above the rest: AMAN SIWA. It is absolutely the finest, cleanest and simply best water we have ever had- anywhere in the world! We especially like to use it when cooking. If you live in Egypt or if you are just visiting, make sure you try AMAN SIWA- you won't be disappointed.
We drink NOTHING else!






This is the only version of the Source In The Sahara website. There is no social networking version or any other such type. We aim for TheSourceInTheSahara.com to be a place where you can take in distraction-free information. There will never be anything on this site to try and steal your attention towards something else. You will not find sidebars filled full of extraneous bells and whistles, flashing advertisements, or pop-ups here.

Hopefully at TheSourceInTheSahara.com you will only encounter inspiration, not distraction.

Why don't we use any of these 'services'?
Well, beyond the fact that this IS the website, and therefore any other is redundant, there are a few more reasons-
1. We have no desire to make the time to endlessly update different locations on the web. For us, this is an inefficient usage of time, and the result is that no single location ever contains the complete information. It just gets compartmentalized, diluted and confused, and you usually just end up back at the home website for the full information anyway.
If you join the email list here, you'll get the news and updates notices that we occasionally send out. That's all you want anyway, right?
2. Many people are leaving these 'services', or never used them and therefore can't see what's there anyway, or just realize that there is simply no need for a corporate 'middleman' between our information and you. Plus, a new one comes along every month anyway and it'll never end. Ultimately, we see it as simply easier and more efficient for you to come here when you wish, and receive our updates if you wish. Email is the only tool one really needs for communication of this sort on the web. The way we see it, the rest is just a distraction from the other important things we can all be doing.

This having been said, if you do use these sites, we certainly appreciate it when you spread the word of TheSourceInTheSahara.com there by tweeting, reposting, linking, etc.

Your feedback on this subject is encouraged!







All content © 2008-2017, Donaldson/Iwata for The Source In The Sahara and Mesmer Detector, Ltd, unless otherwise noted.

Media and website/blog photo use permitted ONLY if credited to TheSourceInTheSahara.com.
Please notify us if you use the images or any other content.
All rights reside with the content owners.